Published 7-5-17
Updated 2-23-18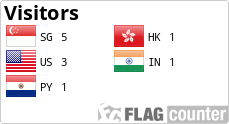 #1084515
BCC + P.O. Box 430
1349 Correctional Center Road
Dillwyn, VA 23936


I've been told my best quality is my personality.
I'm non-judgmental and that is what I look for in
I am in the early stages of transition, but the
Virginia DOC has blocked me at every turn. I
refuse to give up my fight.

I am seeking a long-term relationship, but I'm
open to be friends with anyone.

I can also be contacted by email using jpay.com.
Don't forget to put your return U.S. postal
address in the body of your email.

I am serving time for capital murder, robbery and
firearms charges. I was born 6-2-74 in Baltimore,
MD. I have brown eyes and black hair, weigh
170 at 5-foot-11. I am a Gemini who is HIV/AIDS
negative and I do have tattoos. I am into R&B,
country and gospel music.

I will close with this: I'd rather be hated for who I
am than loved for who I am not.