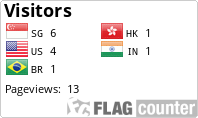 Thanks for visiting my profile.

I have some good things going right now in my life. I am on the downhill side
of this sentence and am looking at parole in 2024, if not sooner. Of course
that depends upon how my on my murder charge appeal goes.

I am putting up this profile to find some sincere friends to unite with once I
am released from custody. And of course I am also keeping an open mind
for any guys out there looking for more than friendship. I will write back to
any gay or straight guys and gals that write to me.

I have a very supportive family out there. I grew up in different environments
due to my parents being separated. I got the best of both worlds. A little
country and a little city life.

I love to be at the rodeoes riding bulls. But I can move with comfort from art
studios to wine tastings while enjoying some smooth jazz or blues. I look
forward to doing some traveling once I am released. But until that happens I
would enjoy meeting some new friends in hope of building something real
and long term. I look forward to all responses.

My birth date is 8-17-87 and I am from Denton, TX. I am 5-foot-11, weigh
178 and have hazel eyes and brown hair. I am a Leo who is HIV/AIDS
negative and who has tattoos. I am also into country and R&B.

If you decide to use jpay.com to send me email please make sure
that you include your return snail mail address within the body of
your email or I won't have it to write you back.

Allred Unit + 2101 FM 369 North + Iowa Park, TX 76367

Published 8-27-17
Updated 10-3-17